Car Lockout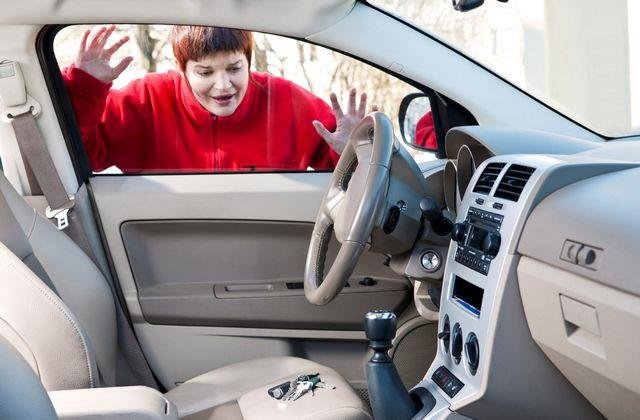 Are you locked out of the car? Need immediate Morro Bay car locksmith services? Chuck's Towing has a team of certified auto locksmiths, with experience providing auto lock picking, transponder key programming, car key duplication, and more! Call us 24/7 at (805) 772-4641!
Locked out of the car? Chuck's Towing technicians are standing by!
Chuck's Towing of Morro Bay outperforms other towing companies not only in the level of quality of technical work we provide, but also in our ability to offer addition expert services, especially our car locksmith solutions. Along with our reliable car towing and roadside assistance, our car locksmith services are also well established and reputable.
Locked out of your car? Lost keys to car?  Have a broken ignition key? For any number of emergency locksmith troubles, we have trained and certified locksmiths on our team to come to your assistance. Call our phone number anytime, day or night: (805) 772-4641
Professional Morro Bay Car Locksmith Services:
24 Emergency auto locksmith services
Professional lock picking
Transponder key programming
Remove broken car key
Keying / Key Making
Ignition key replacement
Unlock car door / Open Trunk
Replacing immobilizer key
Duplicate car keys
Chip key replacement
Technicians are available 24 hours a day, 7 days a week and can arrive at your location within 30 minutes of your call! All of the above services can be performed on the spot! No need to tow the vehicle to the car dealership or call another car locksmith.
Our locksmiths can provide a variety of car lockout solutions that can help save you time and money. Since we carry the most sophisticated equipment and computers, our solutions can be applied across a wide range of car makes and models. Do you have a remote key with a microchip? Not an issue. Transponder key programming can be accomplished on the spot and you can have a replacement key and be on your way without towing!  Our technicians can expertly lock pick cars across multiple makes and models, and even work on an ignition key replacement. We will assist you during your car lockout situation in the safest way, without causing any damage to the car door or auto lock.
Your satisfaction is our highest priority! From towing to locksmith services to roadside assistance, we are committed to providing our customers with the highest level of quality service. We understand that car lockout situations can cause a lot of discomfort especially if you are caught outdoors in the middle of the night or even worst, in an unsafe location all by yourself. Call us at  (805) 772-4641 and we will strive to have a technician by your side within 30 minutes!
Consider Chuck's Towing your go-to reliable towing company who additionally provides expert car locksmith solutions. Same number, same work ethic and high level of expertise:  (805) 772-4641