Flatbed Tow Truck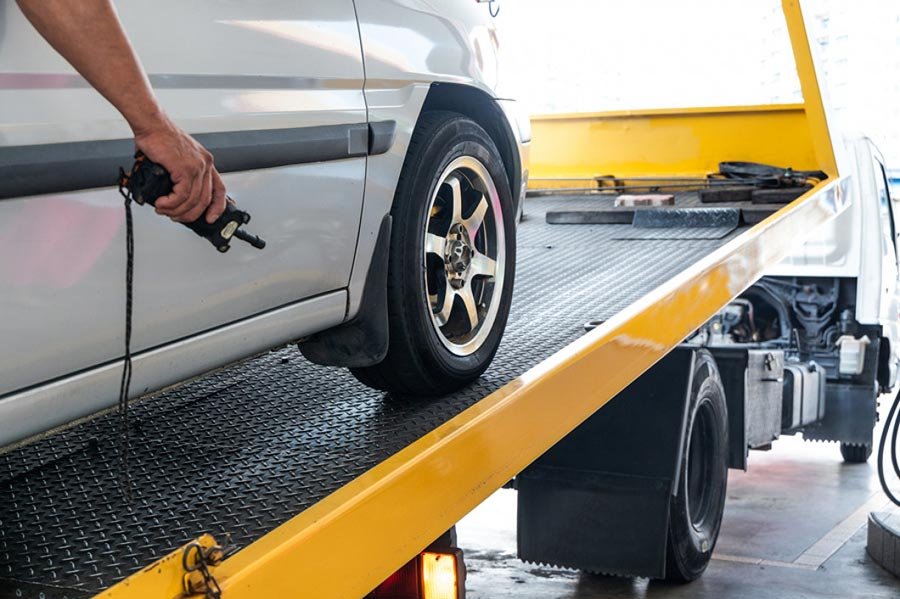 Are you in search of the most secure flatbed towing company in the Morro Bay area? Look no further because Chuck's Towing is your number one choice for all flatbed towing solutions. There is no better and safer way to transport a vehicle than with flatbed towing. While most towing cease to operate after dark, we work 24/7 to give you the highest quality towing services at all times So give us a call at (805) 772-4641. A routine flatbed towing can take most companies several hours to complete.
We arrive to the scene in less than a half hour to get your vehicle transported to where it needs to go. A lot of other companies ignore the safety measures and precautions when handling a vehicle. Our towing method is safe, secure, and very convenient. How the process works is quite simple. Once we lower the ramp down and secure your vehicle, we then raise it above ground and prepare for the journey. Trust no one else but the best, and that name is Chuck's Towing!
Chuck's Towing – 24 Hours 7 days a week
Flatbed towing is one of many towing aspects we specialize in at Chuck's Towing in Morro Bay. In addition to flatbed towing, we offer, long distance towing, emergency towing, heavy duty towing, local distance towing, medium duty towing, luxury vehicle towing, and 24/7 roadside assistance. There has never been an easier and safer way to get your vehicle across town or just a few blocks away.
We have an amazing crew of technicians that represent us throughout the Morro Bay area. It takes many years of hard work and skills to perfect the art of towing. We treat each vehicle with the utmost level of care, so you can always expect the highest quality towing services. We work with all national insurance companies and we connect you to them with direct billing.
Make sure you keep our number (805) 772-4641 saved inside your cell phone for any emergency towing situation. When you need professional towing done right, we're that company for you!
Consider Chuck's Towing your go-to reliable towing company who additionally provides expert car locksmith solutions. Same number, same work ethic and high level of expertise:Â Â (805) 772-4641