We Are an Experienced and Certified Morro Bay Towing Company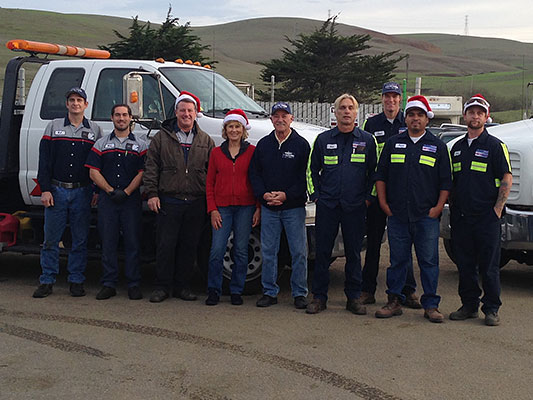 Chuck's Towing has been a family owned and operated business for 30 years, serving the residents and visitors of Morro Bay, Los Osos, Cayucos and surrounding areas.
Trusted and Reliable Towing & Roadside Assistance in Morro Bay, CA
Chuck's Towing of Morro Bay was established by professional and experienced towing experts who wanted to bring the highest quality of towing services to their community.
It began as a small company several years ago. Dedication, hard work, honesty and commitment turned it into a professional emergency towing company. Today, we are one of the leading towing providers in the Morro Bay and surrounding areas.
A 24 Hour towing You Can Trust
Besides for being licensed, insured, and bonded, all of the technicians we work with undergo extensive training, background checks and are licensed by the state of California. We are up to date with the latest machinery in the field for towing services and our service team is well trained to handle any tough or challenging service situation. We are also up to date on the latest technologies and communication methods, including social networking. You can learn more about us on our fan page on Facebook and get the newest coupons and company updates. Your safety and peace of mind is the number one concern. A plan will be made to meet your needs within your budget and deliver time after time the best and most outstanding towing service. Call Us Now at (805) 772-4641 to get a free quote and hear more on how we can assist you.